LP – Get In Touch
Let's create together:
Your vision. Our goods.
Northern California event rentals & tents
Whether you're planning a fairytale wedding or an elegant corporate gala, you'll need the right tenting and rentals to bring your vision to life.
Since 1984, we've helped our clients create picture-perfect events. Standard Party Rentals is a full-service event rentals and tenting company. We set our standards high, offering an extensive selection, exemplary products, and exceptional service.
With three locations (San Francisco/Bay Area, Central Valley/Sacramento, and San Jose/Monterey Peninsula), we service clients throughout all of Northern California – and we're ready to work our magic for you next.
If you need event rentals or tenting in Northern California, you've come to the right place. Click below to get a custom quote for your event now.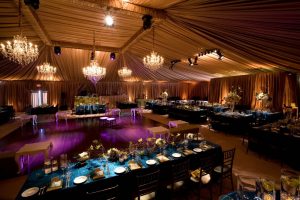 We have everything you need for an unforgettable event.
China & chargers
Flatware
Glassware
Tabletop accessories
Buffet & service pieces
Cooking equipment
Event accessories
Tables
Chairs & barstools
Chair cushions
Linens & napkins
Furniture & decor
Bars & back bars
Drapery
Stages & flooring
Tenting
Greenery
Lighting, audio & video
GLOBAL GOURMET CATERING
"Standard Party Rentals has been a valued partner of Global Gourmet Catering's for years! Their customer service, pricing and reliability are unparalleled in the Bay Area. We don't know what we would do without them!"
– Laura Lyons, CEO, Global Gourmet Catering
TASTE CATERING
"For over 15+ years, we've had the pleasure of working with Standard Party Rentals and sincerely see the whole team, from account managers to their hard-working onsite crew as an extension of our company. We love their product selection, service, and can always count on them to go above and beyond."
– Margaret Teskey, President, Taste Catering
FOXTAIL CATERING
"Standard Party Rentals is awesome to work with and our Account Manager, Madison, is phenomenal. They consistently make our job easier with their wide selection of beautiful and unique event rentals, to their incredible service-oriented team. "
– Rhonda Davidson, Senior Event Producer, Foxtail Catering
MEALS ON WHEELS OF SAN FRANCISCO
"We've had the pleasure of partnering with Standard Party Rentals for over 11 years for our annual gala, which have all been hugely successful due to their generosity and devotion to help raise funds for Senior Meals. Working with their outstanding team, including Peter Butt, Carrie Delucchi, and Christene Diaz, have truly made all the difference."
– David Miranda, Director of Events & Corporate Relations, Meals on Wheels of San Francisco
SYDNEY CAMILLE EVENTS
" I am so lucky to have found Standard Party Rentals as my go-to event rental company! Danielle and her team always go above and beyond for me and my clients. I never have to worry when Standard is bringing my event rentals, which allows me to focus on all of the other event details. They have an extensive inventory and always make great suggestions for ways to enhance an event. Their customer service and communication is top notch, which is extremely important to me. Thank you Standard for being such a reliable and trustworthy rental company in the event industry!"
– Lauren Hutton, Owner + Founder, Planner, Designer
UNIVERSITY OF THE PACIFIC
"With over 35 years of experience producing special events, large and small I have come to rely on my suppliers as partners in production. Currently at University of the Pacific, I have my hand in planning and producing around 200 events each year. I need suppliers who are reliable, conscientious, professional and can provide me with excellent products. Standard Party Rentals is one such supplier. The people at Standard Party Rentals care. They strive to be the best. Everything is personal to them – it's just not an order. I'm not just a client, I am a person to them. When I do send an order to them, I not only know it is in good hands, but they will do everything to make sure the outcome is perfect. Every employee at Standard Party Rentals is as important as their President. They go the extra mile. In most business relationships, it's the salesperson and the delivery crew that the customer comes in contact with. I can say, without question, our salesperson, Mike Mori and our delivery and set-up crews are the best in the business. There are too many on the delivery and set-up crews to individually name, but they know how I feel about them. They care. They treat me as though I am the most important customer they have. I am blessed to have the people of Standard Party Rentals on my team."
– Steven Whyte, Director of University Events and Protocol, University of the Pacific
DANIELLE ROE EVENTS
"I have truly enjoyed working with the Standard Party Rentals team since they opened their showroom in Sacramento. Their team is responsive, organized and dedicated to making my event design and production successfully come to life. Standard has the diverse selection of rentals that my clients are looking for, allowing me to create curated design and rental plans for every client."
– Danielle Roe, Owner, Danielle Roe Events
Contact us below to get your custom quote now.